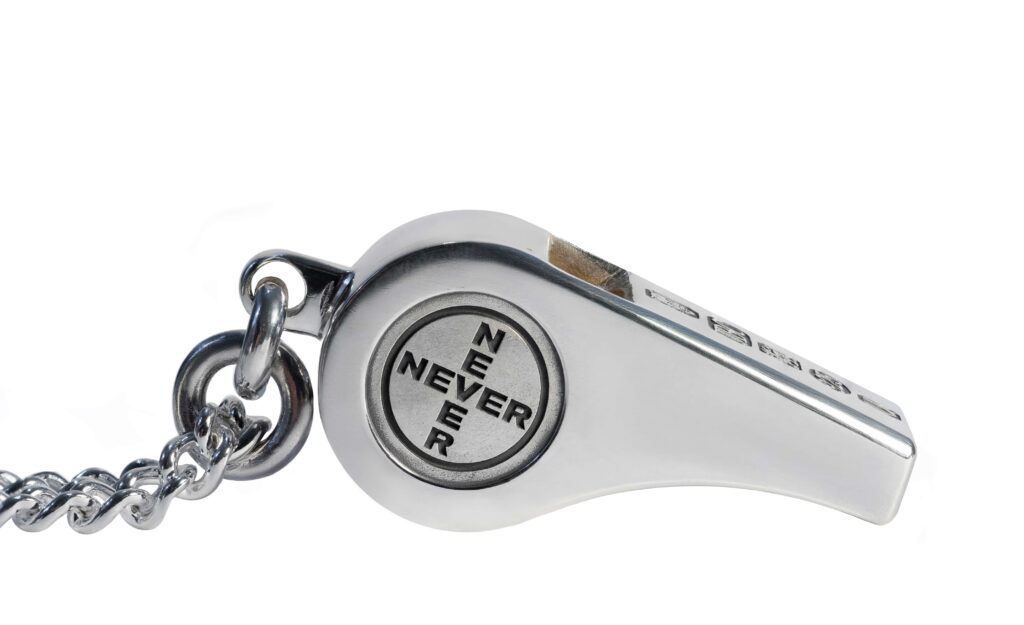 Constructed by hand, by the Award-Winning Artist – Goldsmith Joy Bonfield – Colombara, A.K.A Joy BC, these whistles are the newest addition to the growing artillery of Objet d'art which Joy has painstakingly hand crafted. They play on material perceptions, like many of Joy's works.
Joyfully deconstructing objects in relation to the human experience, this rave whistle takes the 90's mass produced rave whistle and elevates it by making it out of a 'Noble' metal. Though renaissance in both its cross disciplinary concept, and using ancient metal working techniques, this precious instrument is a new collaboration dancing between music, material and the body.
The whistle isn't just an emblem of the times as it cuts through the air and digital noise, it's also a bespoke piece that heralds back to traditions that are as much tribal as they are cerebral. The whistle represents anarchy, revolution and the sound of your mother telling you to get home after playing outside after 9pm. This piece is a gorgeous collaboration with two fellow Italian artists and something that relates to the functionality of your future.
Details:
The whistle is laser engraved with Gabber Eleganza's Never Sleep Logo and Joy BC's London Hallmark, proof of its material authenticity.
Materials: Solid 925 sterling silver
Handmade and hallmarked in London
The 22-inch heavy weight silver chain on which it hangs at a perfect length to be wea-rable and useable
All work is hand made so there will be small differences in each one
All the whistle will be shipped on a aluminium vacuum pack and warranty certificate silver cardboard
Due to the handmade custom nature of the piece, there are no returns or refunds. Exchanges can be discussed on the discretion of the Artist
Any questions on the engravings please email info@neversleep.life